Support the Jewish DragonsGive the Jewish Dragons a Home away from Home

Donate today

ShabbatJoin us for a Shabbat Dinner

Join today
About
Chabad seeks to be a "home away from home" for Jews on campus and offers a wealth of social, educational and spiritual programs at campuses across America and around the globe. At college, students are exposed to new ideas and experiences and Chabad seeks to ensure that students graduate as stronger and more empowered Jews than when they entered.
Learn More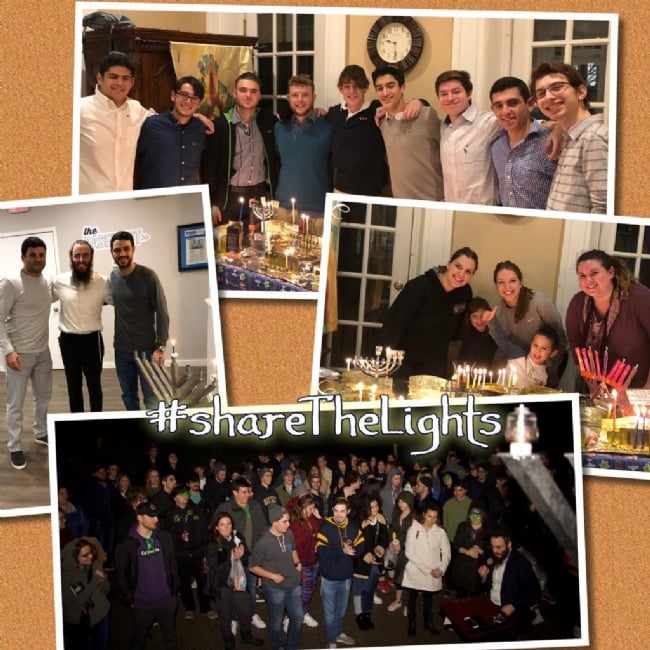 Partner with Chabad to give the students the opportunity to explore their Jewish roots.
Join Now
Upcoming Events
There are no upcoming events posted at this time.
Shabbat & Holidays

Candle Lighting Times
Philadelphia, PA 19104
Light Shabbat Candles at
Shabbat Ends


Upcoming Holiday
Nov. 28 - Dec. 6
Daily Thought
Water and oil both represent wisdom. Water represents the wisdom of life in this world, a wisdom that flows from the tallest mountain to the lowest valley, from the highest cloud to the deepest ocean floor. In all things, that wisdom breathes, telling us how to live, how to bring harmony into this world. Oil represents a wisdom that is beyond this world. It is called the hidden wisdom because it is hidden by its very nature, so that it must be squeezed out of its source with great effort. But if it is a wisdom that is beyond this world, why make the effort...