Shabbat to go Celebrate at home with a Shabbat Dinner To-Go!

Order one today!

Pesach PartnershipGive students an uplifting Seder

Donate here

Pesach 2021Seder To-Go. Kosher for Passover Meal Plan

Sign Up Here
About
Chabad seeks to be a "home away from home" for Jews on campus and offers a wealth of social, educational and spiritual programs at campuses across America and around the globe. At college, students are exposed to new ideas and experiences and Chabad seeks to ensure that students graduate as stronger and more empowered Jews than when they entered.
Learn More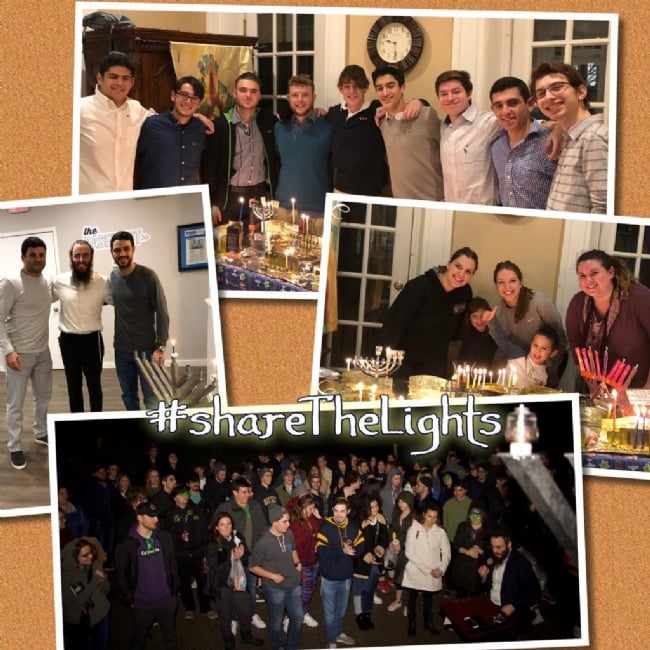 Partner with Chabad to give the students the opportunity to explore their Jewish roots.
Join Now
Upcoming Events
There are no upcoming events posted at this time.
Daily Thought
Why is Torah compared to light? Because it tells us the place of each thing. Because, in truth, there is no need to change the world. Everything is here. Each thing has a place, and in that place it is good. Altogether, it is very good, a beautiful world. All that's needed is a little light. What is light? Light doesn't add anything or take away. It only reveals the meaning and purpose of all that it shines upon. Think of your own home. In the dark, there is no way to know what belongs in your closet and what belongs in the laundry, what is ready for use and what is in need of repair....