Support the Jewish DragonsGive the Jewish Dragons a Home away from Home

Donate today

ShabbatJoin us for a Shabbat Dinner

Join today
About
Chabad seeks to be a "home away from home" for Jews on campus and offers a wealth of social, educational and spiritual programs at campuses across America and around the globe. At college, students are exposed to new ideas and experiences and Chabad seeks to ensure that students graduate as stronger and more empowered Jews than when they entered.
Learn More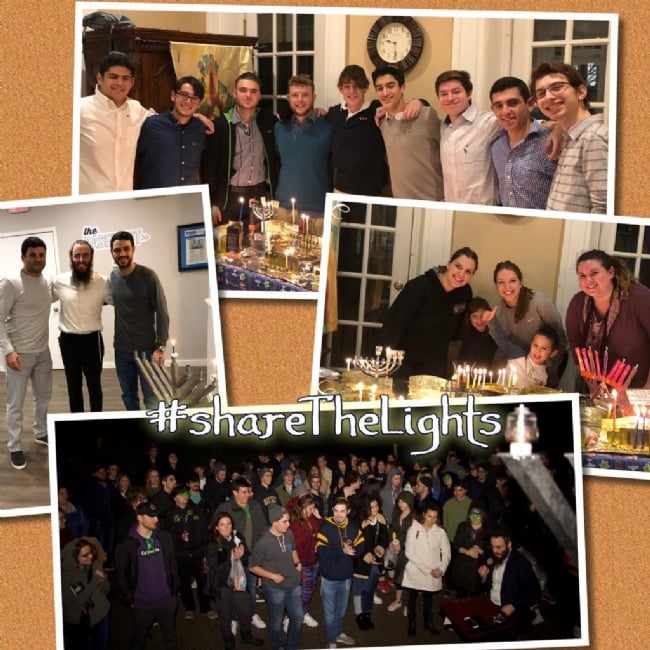 Partner with Chabad to give the students the opportunity to explore their Jewish roots.
Join Now
Upcoming Events
There are no upcoming events posted at this time.
Shabbat & Holidays

Candle Lighting Times
Philadelphia, PA 19104


Upcoming Holiday
Sep. 20 - Sep. 27
Daily Thought
In the Sukkah, we are all one because in essence we are a single being. But that which is outside our essence—that which makes us the individuals who we are—that is not yet one. In the unity of the Etrog, Lulav, Hadasim and Aravot, we are all one as distinct individuals, complementing one another to make a single, harmonious whole. But we remain apart at the core, united only superficially. When the two mitzvot come together, then we are one in all ways: The oneness of our essence...