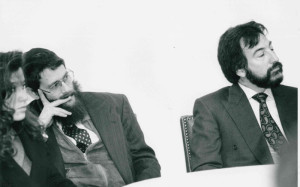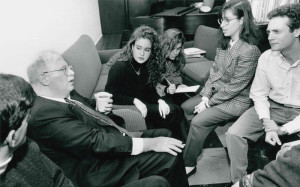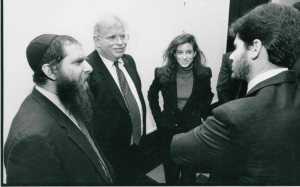 The Jewish Heritage Programs hosts peer-to-peer events that build networks and engage students, alumni, and friends in their Jewish identity. JHP is an organization that connects students, young professionals, established business professionals, and others through face-to-face interactions, social action, and mentorships. For 20 years, JHP has been building networks through peer groups and providing opportunities for Jews to engage with their heritage, determine their identity, and serve the community. The Jewish Heritage Programs includes JHP on Campus, JHP-NY, the Jewish Business Network, the Young Professionals Network, and JHP Mentoring. 
*************************************** 
 Our first mentoring event will be taking place Feb 16 in the evening, and will be featuring Boris Kalander (see bio below). It will give you an opportunity to meet and mingle and hear words of wisdom from business professionals in the Philadelphia  area in an intimate setting. There are a limited amount of spots available. To be considered for a chance to attend and for more info, sign up below. 
Light dinner will be served.  
Boris Kalandar
Mr. Kalandar is a co-founder of MentorTech Ventures - early stage technology funds focusing on U of Penn related companies and SVM-Israel, LLC that managed investments in Israeli technology eco-system.  He has has 25 years of experience in business development, venture capital, M&A, and management consulting and he has co-founded 3 successful technology companies.  Mr. Kalandar originated and led the initial investment in Diapers.com (a.k.a. Quidsi, Inc.), which was later acquired by Amazon for $540M. He manages investments in portfolios of MentorTech Fund I, II, III, and Quidsi Annex Fund with upper quartile performance.  He currently represents MentorTech on the Boards of Directors of Molecular Detection (US, Israel, and UK), EyeIC, DietTV (Israel), and NeuroDiagnostic Devices, and as Board Observer of Soft Tissue Regeneration, Neat Co, Innova Dynamics, and Gentis. He is also serves as a Board member of Rainbow Medical, Ltd. (Israel) - a leading medical device company there.
He is also the founder of SVM Advisors, LLC, a 20 year old boutique technology merchant bank.  SVM has raised over $100 million for portfolio companies and other venture funds in the US and Israel. Mr. Kalandar was also a principal and senior executive with SMG, Inc, which was named three times to "Inc. 500" fastest growing companies list. He led the $50 million private equity re-capitalization exit for the company.  He started his venture capital investment experience at Safeguard Scientifics (NYSE: SFE), a public venture capital holding company, where he was with the first early stage venture capital fund sponsored by Safeguard. 

For the last 15 years, he has served on the Investment Advisory Committee of Ben Franklin Technology Partners of Southeast Pennsylvania.
Mr. Kalandar received his MBA in Finance and Strategic Planning from the Wharton School, and his MSEE from the Institute of Electrical Engineering in St. Petersburg, Russia